Meet Joe Hachem
All About Joe Hachem
Many poker players have already made their mark on the gaming world, and Joe Hachem is one of them. Aside from being a world class poker champion, this guy takes pride on his personal achievements including his great family. We have listed down everything that players need to know about Hachem.
Joe Hachem is a Lebanese Australian poker player who became famous after being hailed as the ultimate champion in the 2005 World Series of Poker's Main Event. This professional player has a lot of interesting stories to tell from day one that he started playing the poker game.
This article will detail Hachem's early life and how he started playing. His known strategies are also mentioned here to make a great inspiration in winning huge amount of cash.
Early Life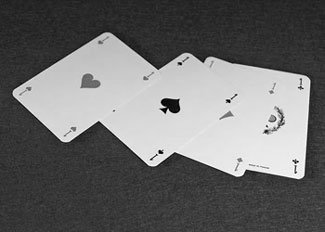 Although Hachem was born in Lebanon in the 11th of March 1966, this pro player grew up in Melbourne, Australia. His family moved to the said country when he was six. Hachem has a different career before he entered the gaming world of poker. He used to be a chiropractor, conducting alternative medicine, for around 13 years. He failed to continue in this career because of his rare blood disorder affecting his hands. His brokerage business in Victoria became his focus when he got out of the chiropractic field.
He is the eldest of three sons. Hachem's youngest brother, Tony, is also famous in the gaming world, while their middle sibling died in a car accident in his teenage years. The parents of Hachem were separated when he was still a teenager. Thus, he looks up to his Uncle Vince who greatly influenced Hachem's early life.
Poker Career
Hachem started playing casino games in 1995. It used to be his past time. He played poker in actual casinos and in online gaming sites. It was in 2000 when he started joining tournaments. The Crown Casino and Entertainment Complex is one of first venues where Hachem is seen to be competing. This man used to lose his temper during his early years in playing this game. After some time, he learned to manage his emotions and focus on the game instead.
The 2005 World Series of Poker became the big break that changes Hachem's entire life. He won over his last competitor, Steven Dannenmann, on the said tournament. Hachem was able to outlast 5,618 other players in the said tournament. In this tournament, he took home $7,500,000.
After this event, the success of Hachem continued. The next year following his championship, Hachem won 238th place in the 2006 World Series of Poker Main Event, giving him $42,882. He also won other tournaments on the said year.
Australia's Best-Known Poker Player
Hachem has gained popularity in the whole world because of his winnings, especially in Australia. His fame earned him a chance to publish a book. This book entitled Pass the Sugar has been written by Hachem himself. It was co-authored by Peter Ralph.
The said book details the autobiography of this famous poker player. His personal life and how he became a champion are shared in this book. It is one of the few autobiographies about a Main Event winner. The title of the book came from the famous catch phrase that Hachem popularized. It is an expression that he often uses during his games.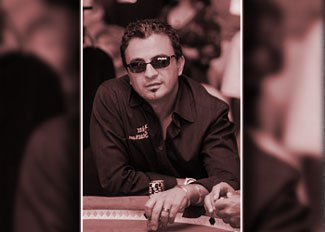 Poker became extremely known in Australia because of Hachem's championship. He was the first Australian to win the World Series of Poker Main Event. Supporters from his home country outpoured after winning the said tournament. He mentioned that Australians are absolutely proud of their sports heroes, thus, many showed support and appreciation to Hachem's winning moment. His victory opened a door of the gaming world to the people of Australia.
Hachem has been featured in different television shows in Australia such as the country's version of 60 Minutes. He even had a chance to work on a project with the legendary Shane Warne. A documentary about Hachem's poker career has been produced to broadcast his success. All of these attentions that he is receiving are owed to his amazing skills in poker.
Play Like Joe Hachem
The strategies of Hachem have become inspiration to many players. We can all be like him in the poker table so go now and explore what to learn in this game. This guy has been in the poker industry for many years and his experiences are truly remarkable. Aspiring champions should learn from Hachem and his cool way of playing the game.
His discipline let him control his emotions during the games. While he is so focused, Hachem was able to think better compared his opponents. In addition, this player won many times because of skill in confusing his co-players and preventing them to make a laydown. Even though many poker players use the strategy of bluffing, Hachem rarely use this style. He makes sure that when he bluffs, he has some outs to show off.
While playing the game, he keeps his poker face on. His facial expression never changes regardless of the cards that he is holding. It is quite beneficial as his opponents can less likely predict what cards Hachem has. When asked how he was able to pull it off, Hachem mentioned that he stares at a certain point on the table to prevent him from making any ridiculous move. In addition, he prefers being on a televised tournament because it is also considered as an advantage for him. As soon as he knew that he is being broadcasted, it helps him prevent making any absurd move or reaction because no one wants to look silly in a television screen.
Today, Joe Hachem focuses not on the poker table, but on taking care of his family. He claims that he is the luckiest man on this world because of his wife and children.